To integrate Komento comments you first need to enable integration in Komento component.
Open
Control Panel > Components > Komento > Integrations
. You will see NorrCompetition in the list of available integrations.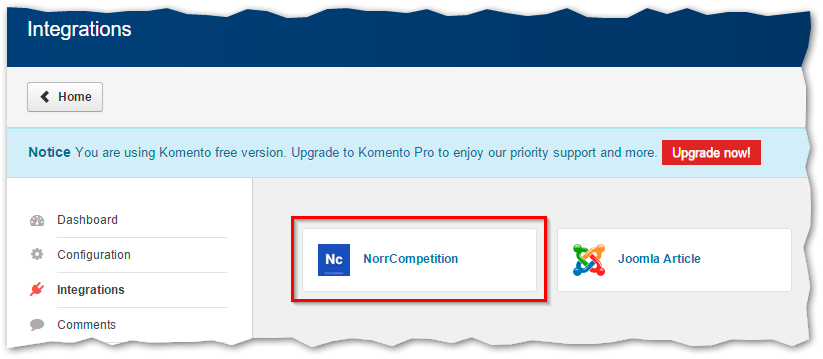 Komento integration - NorrCompetition option
Note if you install Komento after NorrCompetition you should manually copy the file
/integration/komento/com_competition.php
from NorrCompetition installation package to
/components/com_komento/komento_plugins
.
Click on NorrCompetition and "Integrations: NorrCompetition" section will open.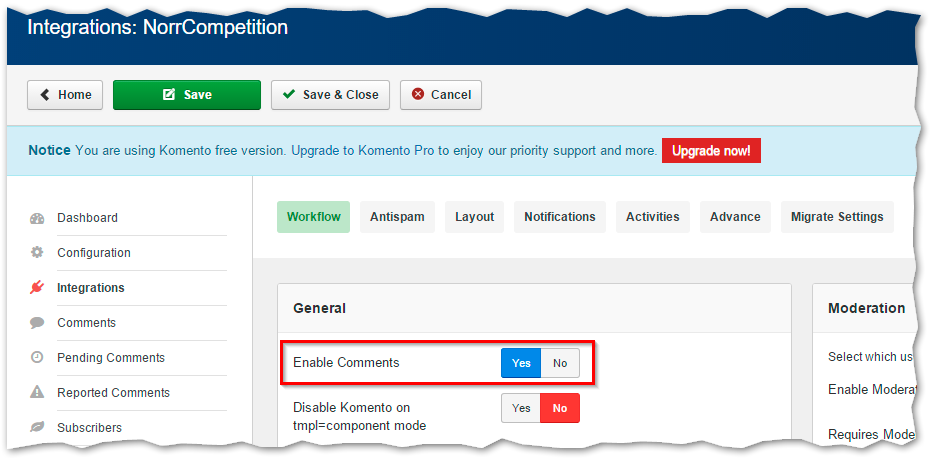 Komento integration - enable comments
Here you should set "Enable Comments" to
Yes
(in "Workflow" tab). You can set up other options if you want. Click "Save and Close".
Next open
Components > NorrCompetition > Options
, select "Comments" tab and in the "Comments" parameter select
Komento
. In "Comments Ordering" add number
6
to the list. Save options.
Now you have Komento comments on the entry page.