NorrCompetition configuration.
NorrCompetition has a lot of configuration options allowing you to customise the behaviour and appearance of the extension. To manage configuration you can use the "Options" icon on the Control Panel as you can see from the screen shot below: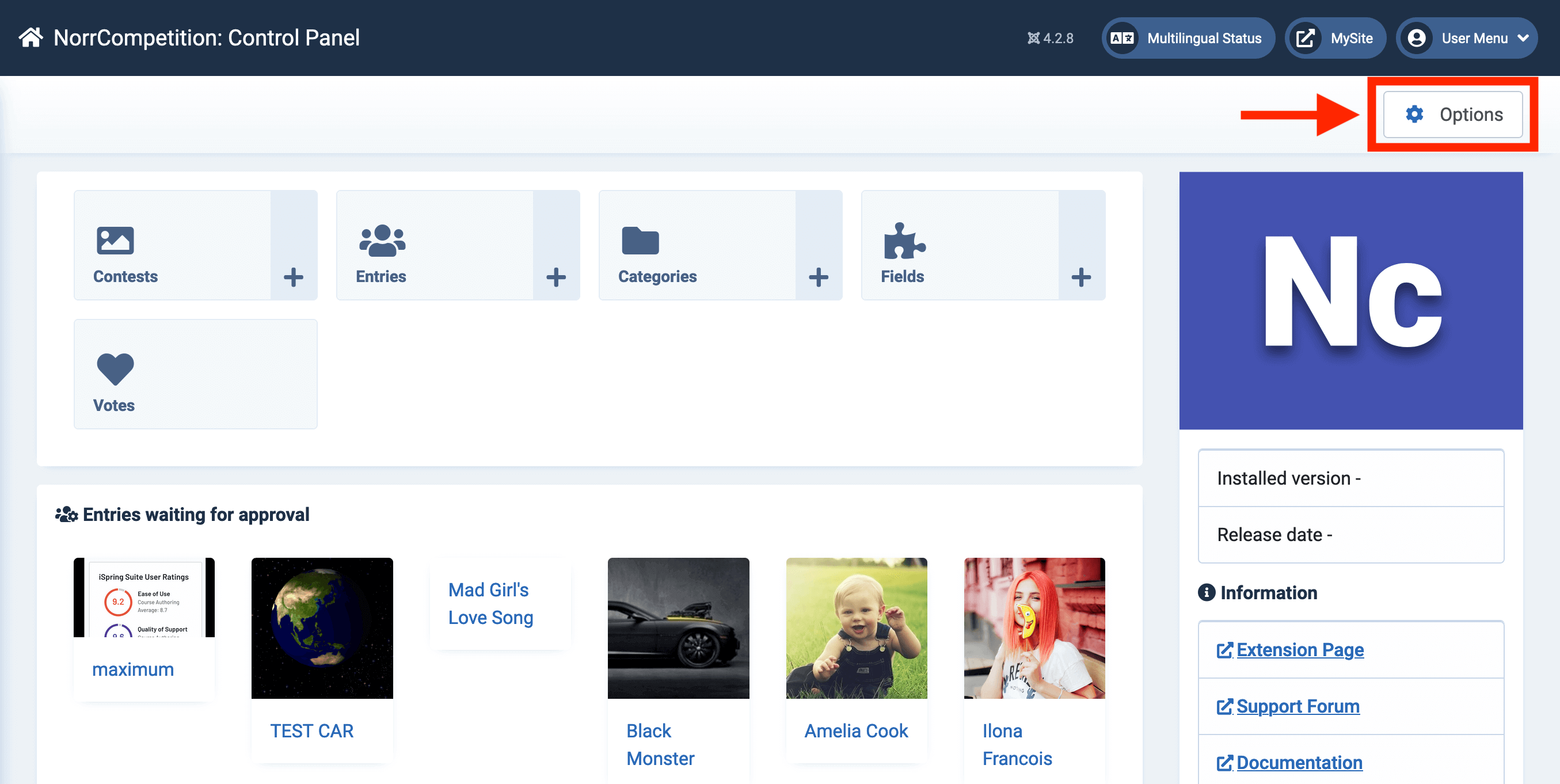 Also you can use the menu
Components > NorrCompetition > Options
.
The configuration screen consists of the following sections (tabs):